Posted by Eauyesny on 15th Apr 2018
Think about all those times that you visited a store for fragrances and immediately connected to some fragrance which had undertones and slight hints of a scent that you could not do without buying it! Yes, perfumes really can invoke feelings! Perfumes do not just have a lovely fragrance or make you feel refreshed and ready to go, but they also do wonders in making you feel confident and calm depending upon the type of fragrance you are using.
Now, Perfumes also have an interesting play on our emotions for we have all been through those days, due to a messed up timing or because we were running late, we forgot to spray on our favorite scent and then spent the rest of the time feeling uncomfortable or just not as fresh as we would have liked to. However, whatever perfume you buy, it should be long lasting. Often we purchase a lovely fragrance that loses its intensity in a couple of hours. Such perfumes no matter how good the fragrance is, it will be ultimately a bad investment. Now, longevity perfumes do not mean that they have to be very expensive either.
It is a common misconception that, all perfumes that lasts long cost a fortune. Well, there are quite a number of cheap fragrances out there in the market that stay long and smells great but are will not burn a hole in your pocket. Given below is a list of some really great perfumes that cost less than $5! Have a look!
1. Rihanna Mini Rogue EDP Spray for Women, 7.5 ml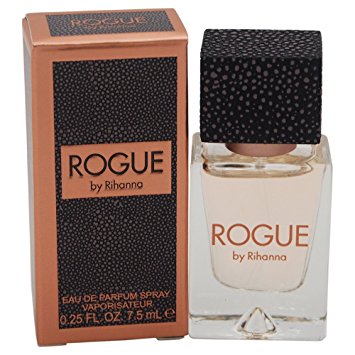 Now, this is a very small bottle of perfume but using this will make you realize that good perfumes actually do come in small packages and that you do not really have to apply a lot of perfume for the scent to have the right intensity and last longer but just a spray on the key areas will do the trick. The perfumes have fruity flavors and packs sweetness but the scents are not whimsical, they are rather heavy and the hint of vanilla in the undertones give a mature yet bold feminine tone. At just $4.39, this small bottle of wonder lasts for up to six hours and settles in as skin fragrance with the tints of delicious plum and the herbal freshness with the clean earthy scent of patchouli.
Also Read: Top 8 Men Fragrances Loved by Women [With Infographic]
2. Paris Hilton Passport St. Moritz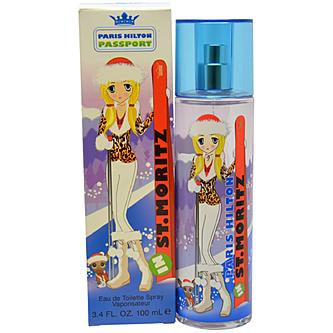 Sometimes, when we are travelling we crave for a clean perfume that will last longer and will give that instant freshness on the road. This perfume comes in a cute and fun packaging at $4.33, and you can easily carry it about wherever you need to! The perfume has a soft yet clean smell that does not come with that whiff of chemical which will make it very soap like. Instead the hints of mint and herbs make it a scent that provides a cold, wintry taste with the tones of frozen lemon and Anjou pear that gives a citrusy relish, the flowery sweetness from the blue poppy flower, white peony, sambac jasmine and freesia at the very heart of the fragrance and all these notes are beautifully set off against the aquatic, and herbal sparkle of green leaves and fresh ivy incorporated with ice and some base details from crystal amber and sandalwood.
Also Read: 20 Best Spring and Summer Fragrances for Men and Women 2018
3. Paris Mademoiselle Perfume for Women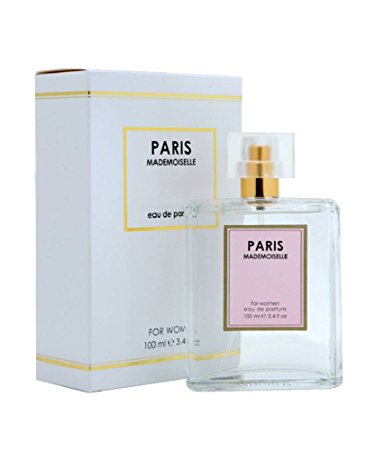 This fragrance for women comes at $4.59 and it is very fresh and soothing. There is a hint of citrus which gives it a sharp tang to cut through the sweetness. It last for more than four hours and the subtle scent with a pleasant tone of fruitiness makes this perfume a great one at such a convenient price.
4. Myrurgia Yacht Man Metal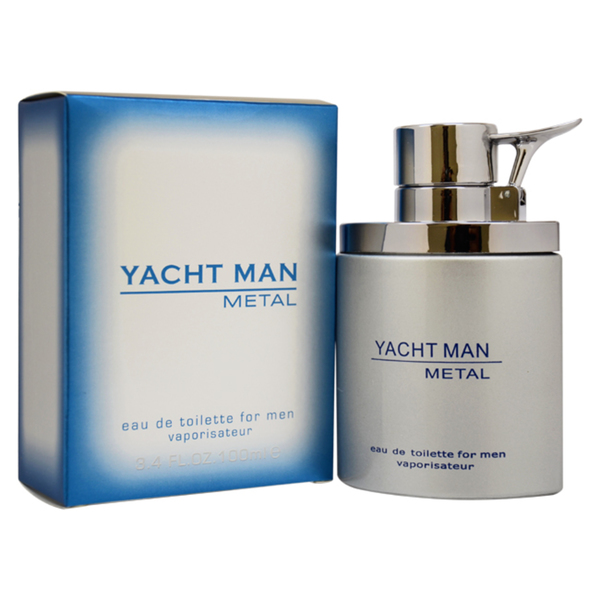 Mild and sensuous, while not being too overpowering is remarkable for a perfume designed for men. This one right here at $4.99 is a really a great and true example of just that. There are multiple layers to this perfume and the woody undertones are set off against a dark hint of musk and spice that is not too bold and yet has the right tones of citrus flavors that cuts through the heavy notes to deliver a warm, rich but light and very tender masculine scent.
Also Read: 8 Best Citrus Perfumes for Men (with Infographic)
5. Infinity by Sandora for Men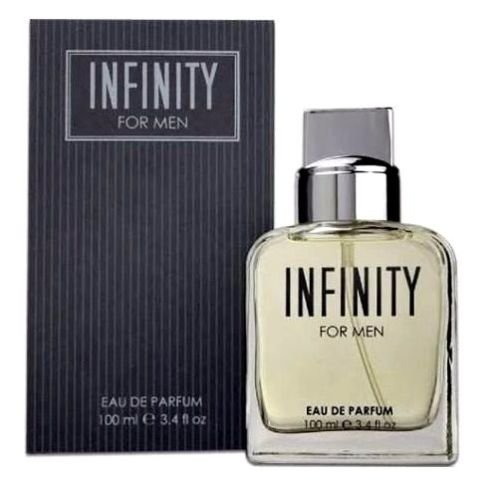 In this perfume priced at $3.75, the heady aromatic notes of earth and wood are very prominent and then there are the accords of addictive spice that sets a base for the herbal and floral tones to build on. Yes, there are slight hints of floral fragrances from the delicate scents of lily and the sweetness of orange blossom with the fruity and citrus freshness of lemon and mandarin orange. But this does not make the scent any less masculine. Instead it allows the deep hints of musk, amber and Brazilian rosewood to come through as weight base notes.
Designer perfumes might come in great packaging, but what really matters is the scent that you prefer and if you know what suits your personality the best, then you can easily go for a version that is not expensive yet stays true. Perfumes come with very different and distinct overtones and undertones that accentuate the trail of the fragrance even more.
For men or women, these tones are very important and once you know your preference go for a version that is handy and affordable. You might like very bold, striking notes that last for a very long time and are unusual yet interesting scents or you might want classic perfumes that give out an aura of comfort and become a part of you when you apply. But remember, it is not only the expensive designer brands that manufacture such scents; there are great drugstore brands that provide these scents at a more reasonable rate and all you need to do is know your scent and try out a few of these brands and you will soon see that you have found your signature perfume at a price that is not too much!