Posted by EauYesNY on 7th Apr 2018
Body art, whether we do it or not, you cannot deny that it is rather intriguing and some of it is actually quite mesmerizing. Now, perfumes on the other hand, are something we simply cannot do without. Whether we always spray on our favorite scents or have some classic fragrances stored for a special occasion, perfumes are always a big yes! Now imagine, body art and perfumes in one single package; one product that delivers both!
Yes, the Visual Fragrance Technology, a new trend that is currently taking the world of cosmetics by the storm. You might not be all too excited for body art, but this trend with its awesome features can very well change your mind! This scientifically advanced technology allows the combination of the two senses- sight and smell, to give the freedom of expression in a multi sensory element.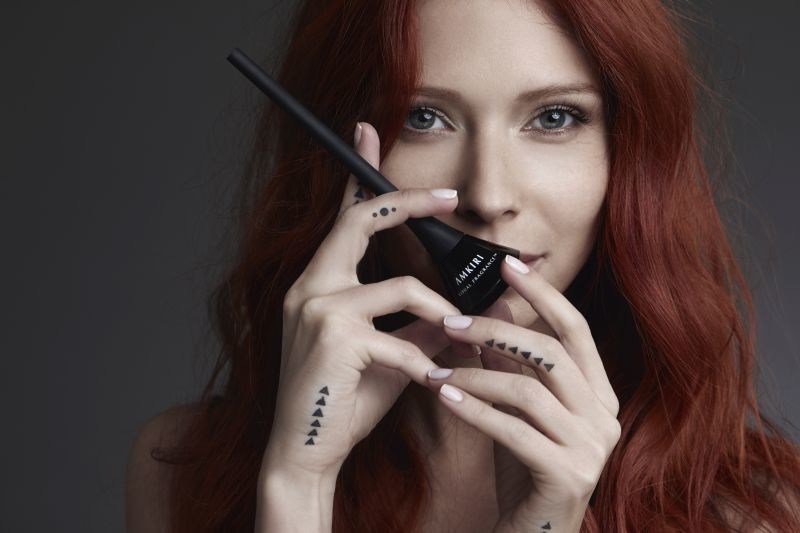 The cosmetic brand Amkiri from Israel has been successful in perfecting the Visual Fragrance Technology and the products that have been launched are mostly in the form of a cream. This cream based fragrance has an ink incorporated into it. The ink used is not harmful or sensitive to skin and using particular types of body art applicators, you will be able to paint any design you want onto your skin and once complete, the art will remain and the fragrance will form a long lasting skin scent. This technology has been patented by Amkiri and the fragrance is said to last up to twelve hours and the features of Visual Fragrance Technology are such that any kind of fragrance and body art ink can be used.
Cream Based Product
As mentioned above, the Visual Fragrance Technology requires the fragrance to be in a form that can be easily applied on to the skin at any part of the body. For this, Amkiri has found that a cream like product is the best option for it, since it will settle on the skin smoothly and can be spread according to the design which is being drawn on the surface. The cream will also allow the ink to get easily blended into the fragrance so that a uniform color is formed and can be applied on to the body without any hassle. The cream is resistant to perspiration, water and will stay the same during any weather.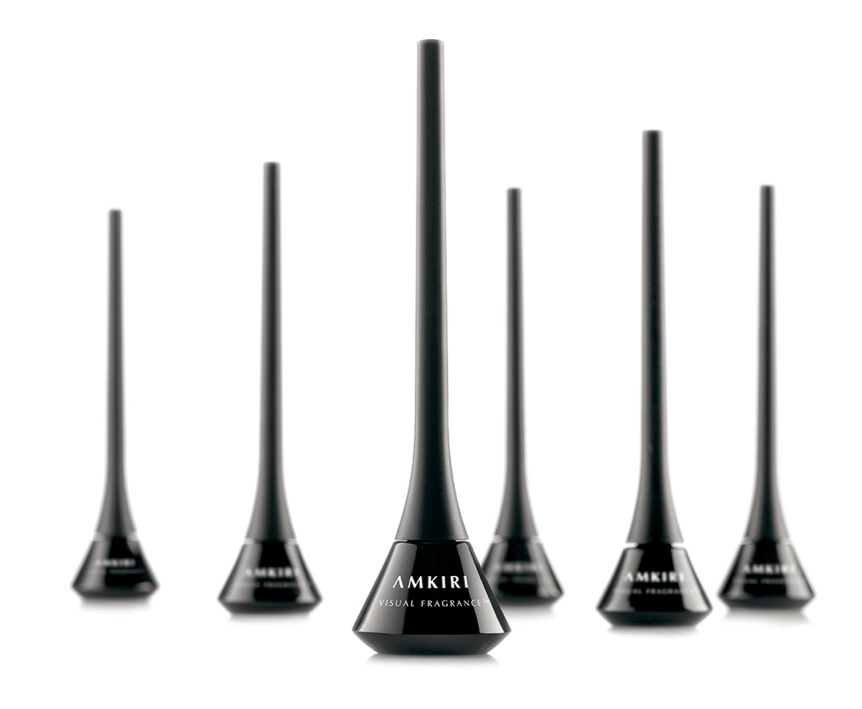 Also Read: 20 Best Spring and Summer Fragrances for Men and Women 2018
Long Lasting Visual Fragrance
There are many normal perfumes and fragrances that just need to be sprayed on to the skin that does not last very long and therefore it is very common for anyone to wonder how long this visual fragrance which is basically a colored crème will actually last. Well, do not worry, for one of the best things about Amkiri's Visual Fragrance Technology is that the crème base perfume actually does last for about half a day, so you do not need to keep applying it! Also, the ink used in the cream is such that it will not chip or rub off after it has dried. Instead, the art will remain perfect and the fragrance will last too.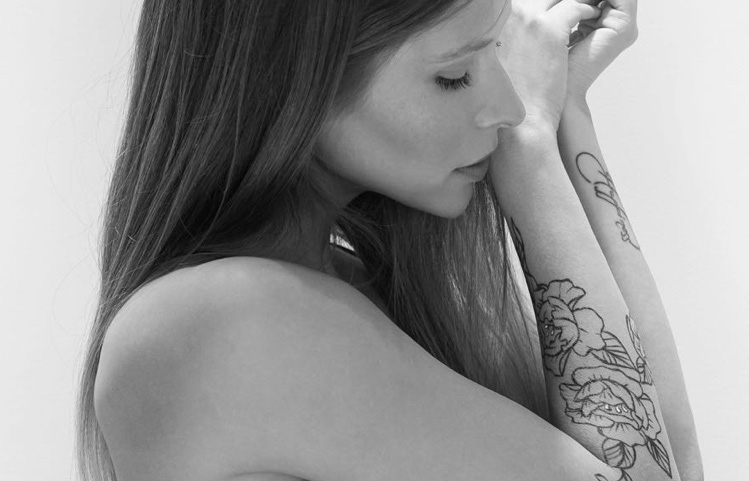 Also Read: 5 Must Know Easy Ways to Smell Good All Day
Liquid Ink
The ink that Amkiri has used is a liquid so that it is easily mixed with the fragrance compound. The ink when used for body art will settle on to the skin after adapting to the elasticity of the wearer's skin surface and movement of the skin in the area where the visual fragrance will be applied. This ensures that once you wear the visual fragrance in the form of body art, you can still feel as natural as possible and that extra layer of some component is not felt very much. It fits very naturally to your skin so that the area does not feel dry or itchy and instead the skin stays in its normal condition. The shade of color used can be of any type and it will not cause any damage to the skin or will not hamper the intensity of the fragrance.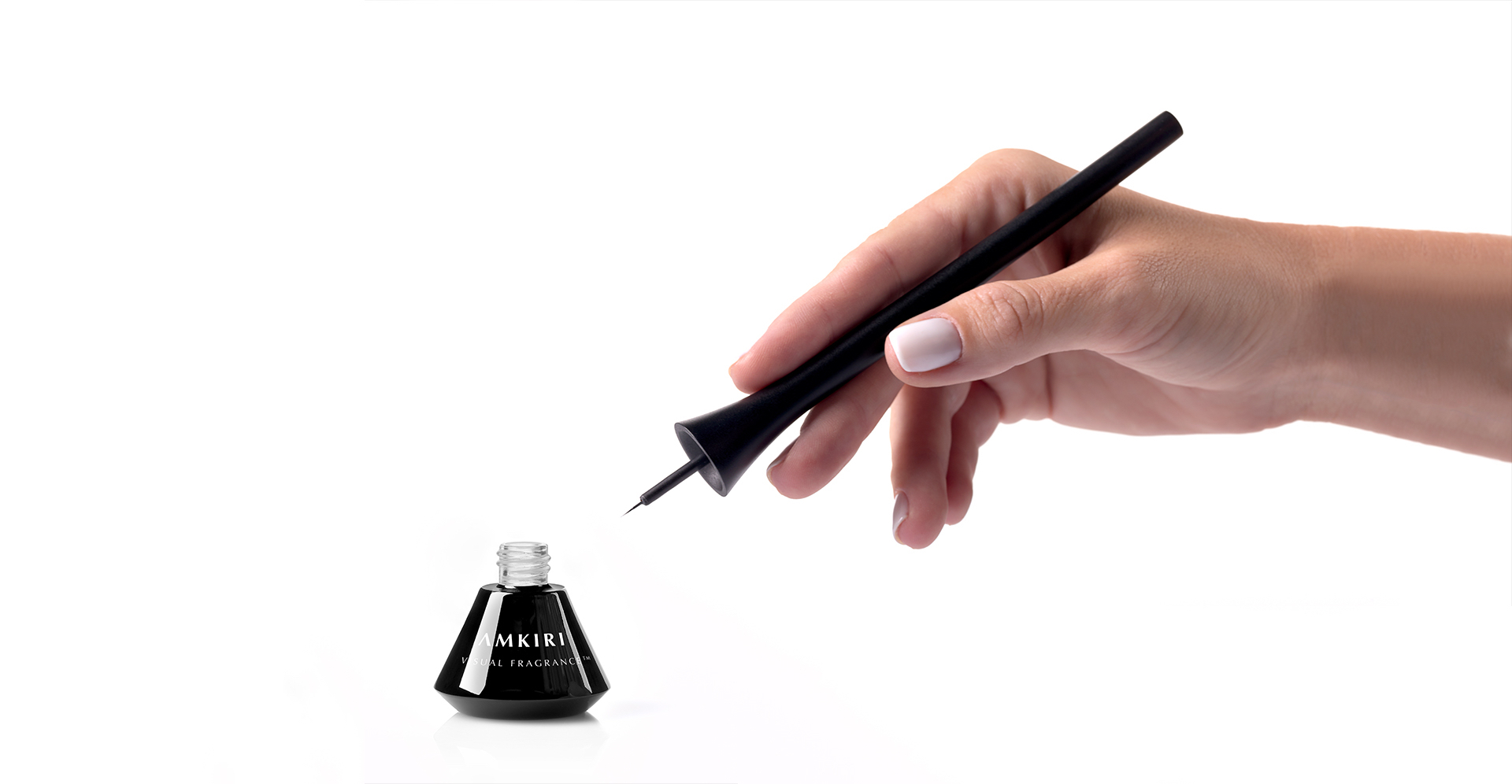 Also Read: The Most innovative perfumes of 2018 [with Infographic]
Special Applicators for Creating Art
With the cream like fragrance, certain specific tools will be required to transfer the product on to the skin and then create a design. Amkiri has also launched a line of such Beauty Applicators that will take care of the job and can be used without any trouble to make simple or intricate art while using the Visual Fragrance Technology. These special applicators include a Brush Wand that can be used for broader strokes and for smooth application of the crème like ink fragrance and also there is a Free Hand Wand that also allows one to create different designs easily. Along with these applicators, Amkiri has also included several stencils as well as stamps for easy, and common patterns that can be used by any beginner who is not an expert in body art and thus can achieve beautiful art with the scented cream ink.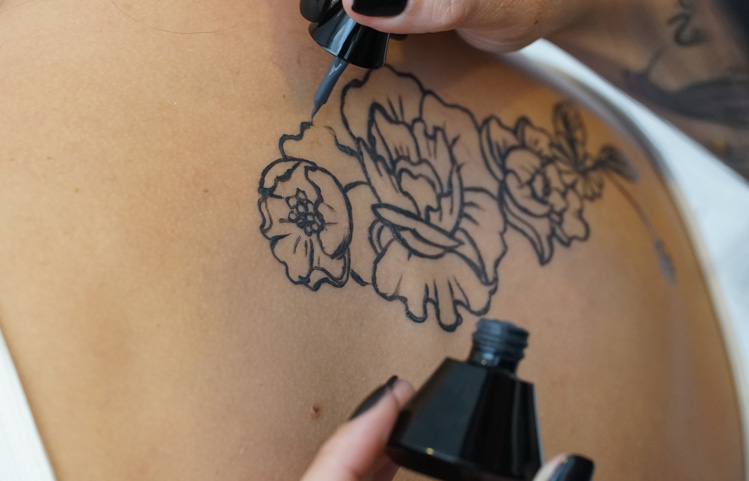 Also Read: Why We Love Kimoji Heart Perfumes (And You Should, Too!)
Painting on your skin whether in the form of tattoos or body art has existed for a long time and it is a very expressive type of makeup. But when you incorporate fragrance into art, it simply flies to a whole new level of cosmetics. Amkiri's patent Visual Fragrance Technology is the first successful one of its kind and this product of a crème based perfume which contains a good quality body safe ink for art on your skin was created by Shoval Shavit, David Chissick, an entrepreneur and Aliza Shavit who is an expert in chemistry and was in charge of creating a chemically safe structure for the product. Shoval Shavit claims that as a designer, it is necessary for her to be able to visualize her ideas and from this, the visual perfume was born. Shoval Shavit claims that, "As a designer, and a very visual and expressive person, I initially came up with the notion of Amkiri for my own personal needs. I asked myself how I could create a fragrance that is visual. I wanted to blend makeup, tattoos and fragrances in one product."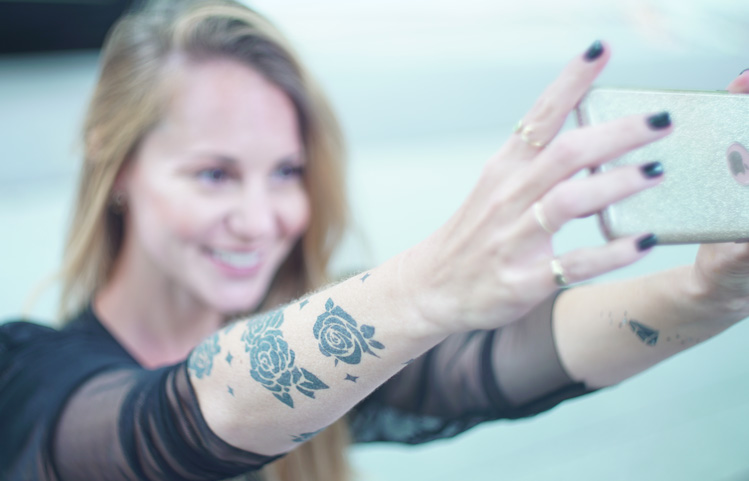 Also Read: The most expensive perfumes worn by popular Hollywood Celebrities
Many might be apprehensive about tattoos or even washable body art because of sensitive skin, but with Amkiri's Visual Fragrance Technology, it seems that all those fears can now vanish; for Amkiri's visual fragrance is very safe and it understands the texture of your skin and this allows the cream to adapt to the surface while you apply it to create the desired design. Amkiri also claims that this is the "ultimate multi sensory product" and that it will allow "the consumers to truly express their individuality." Thus, this trend is becoming a fast favorite among makeup lovers and it might just be the most radical and successful technology the perfume industry has ever come up with!